Stronger Stuff
Inspiration strikes when you least expect it and more often than not, from the oddest of places. Its sparks an idea in your mind, you toy with it and add more dimensions and before you know it, you have a full blown idea blazing within you just waiting to be released. Sometimes these ideas are left as just that, an idea; and some other times something completely unrelated brings forth an idea which somehow gives life to the previous idea. If I had a penny for every time I thought 'That would make an excellent blog post' well, you know!
This post however was inspired by a lady – The watchman's wife. To add to the family income, she does the housework for my grandmother. A while ago I had stayed over at my grandmother's, the lady was sweeping the hall when her daughter called her from outside, crying. Her voice was unsteady as she complained about how her father had beaten her, pausing only to take deep breaths. I could barely decipher what she said in between the tears but her mother knew exactly what she was saying. Without wasting a minute, the lady stormed out of the house and proceeded to yell at her husband.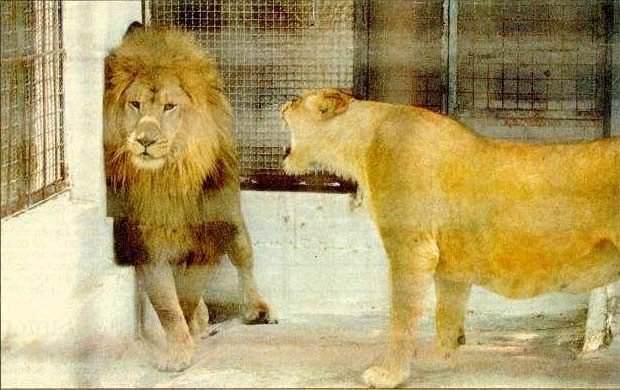 This made me wonder, how would my mother have reacted? She would've told me 'its okay, its only my dad' hugged me and bought or made something I liked to make me forget. She would've preached non violence. Its far better to lose a battle like this than to lose a relationship with family.  
My moral compass went bezerk. Both women were right in their own way. Leaders are made of strong stuff, that's why people look up to them. But at the same time, its important that you give up sometimes to gain something else.
The watchman's wife was strong outright, I was surprised she didn't start calling out battle formations. What we should learn from her is that, assertiveness is the key; if you can't stand up for what you believe is right, no one else will. From Hindu myth, Sita the wife of Ram sat patiently and waited for her husband to come and pick her up. Same myth tells the story of Kannagi, a woman who stood against a King who had wrongly punished her husband. A famous Tamil song (Take it easy Urvasi) says 'If you don't do it with a bang, you will never be known; Kannagi has a statue to honour her, have you ever seen a separate statue of Sita?' Which means it is important to keep that fighter's spirit alive in such a way that it resonates from your very being that even the person you're going against recognizes it.
My (at that moment) mother, who would've asked me to step down isn't wrong either. It takes courage to face down your opponents but it also takes the same courage to forgive them and realise that some fights are better lost. It would be ridiculous to suggest that a passive approach in life doesn't work. Some of our great leaders would beg to differ. The key is to strike a balance.
Each of us has a reserve of strength within us and on some days we may have to make a larger withdrawal than others. Hopefully on those days we are surrounded by people who love us enough to replenish what we spend.
Recently I visited the radiology section at a hospital and when I looked at the people there, all I could do was hope that I could transfer some of the will power that I posses to those who were affected and more importantly, their families. Although I would say, my resilience broke slightly when I saw a small child, no older than 10 in the hospital gown, frail with not a single hair on her body and a needle sticking out of her arm. The worst part, she was completely oblivious to what was happening. Like an absolute child she continued to pick her nose while her father was noting down her next appointment. This situation demands a different kind of strength.
If you have ever eaten an Avacado, you'll know that it has a soft and sweet body but a thick and hard core. We should try to be like this simple fruit – soft and calm on the outside but strong and bold on the inside.
Of course this is easier said than done, each of us are different some think through their mind and others with their 'heart'. But if you think that you might be stronger than someone else, don't just race on forward thinking only of yourself, stop, look back and pick up anyone who may have fallen down. Its not that they aren't strong, perhaps they aren't strong enough.
And don't forget the Avacado rule – soft on the outside and on the inside – hard core!